Celebrate International Women's Day with twelve books by female authors. Continue reading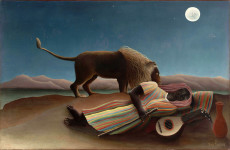 Dreams have sparked countless artistic breakthroughs, but to the author who sits at the keyboard struggling to squeeze a drop of creativity out of his or her parched brain, dreams can be one of nature's cruelest taunts.
Three simple habits can help us to hold onto more of those details. Continue reading

Terror shot through my body and catapulted me out of bed, gasping for breath. Something had awakened me. A shout in the dark, close to my ear.
I checked my wife. She was still sound asleep. But then she spoke again. Continue reading