Anne Bogel at Modern Mrs. Darcy — home of the "What Should I Read Next" podcast, which I can't recommend enough — has posted a wonderful reading challenge for 2016. It consists of twelve categories that seem designed to gently nudge you out of your comfort zone.
My brilliant wife, Karen, is tackling this challenge, and she's inspired me to give it a try as well… but with a twist. For my first reading list of the year, I'm selecting only works by female authors, a counter to the disproportionate number of male authors who have traditionally dominated my bookshelves (and publishing in general).
As today is International Women's Day, this seems like the perfect opportunity to share my list with you. I hope you, too will be inspired to explore amazing books by women.
a book published this year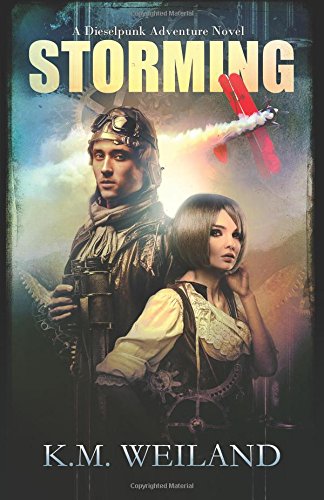 I've previously reviewed K.M. Weiland's Structuring Your Novel, and I'm delighted to report that her fiction is every bit as good as her nonfiction.
Weiland writes speculative and historical fiction, and if you've had the pleasure of reading her award-winning Dreamlander, you know how engrossing her stories can be. Storming has every indication of exceeding the high bar set by her previous work.
Weiland's blog, Helping Writers Become Authors, appears in my very short list of recommended websites for authors.
a book you can finish in a day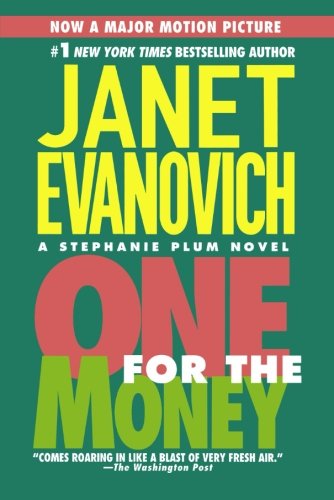 The Stephanie Plum series has long been one of my wife's favorites, and I've been meaning to see what the fuss is about. The series follows the adventures of a fiery New Jersey bounty hunter surrounded by memorable characters, wrecked cars, and a supporting role by fiction's longest-surviving hamster. It's a fast-paced, easy read that sounds like a great book to read in a day.
Evanovich — also a New Jersey native — draws inspiration from her own life. "I wouldn't go so far as to say Stephanie is an autobiographical character," she says in an interview with Claire White, "but I will admit to knowing where she lives."
a book you've been meaning to read
Synners — Pat Cadigan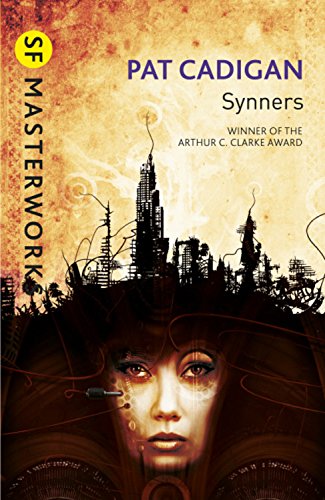 Cadigan has a reputation as a must-read author in cyberpunk, and Synners has been forgotten in my "To Read" list for far too long.
Cadigan is a Hugo Award winner and has twice won the Arthur C. Clarke Award (including her 1992 win for Synners).
a book recommended by a librarian or bookseller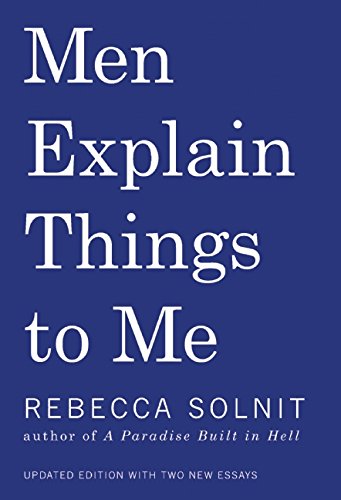 Solnit's 2008 essay of the same name inspired the term "mansplaining". The essay (which comprises the first chapter of the book) captures the exasperation women feel at being routinely talked down to, ignored, or dismissed on the basis of their gender, and it does so with equal measures of humor and insight.
This should be mandatory reading for anyone with a Y-chromosome.
a book you should have read in school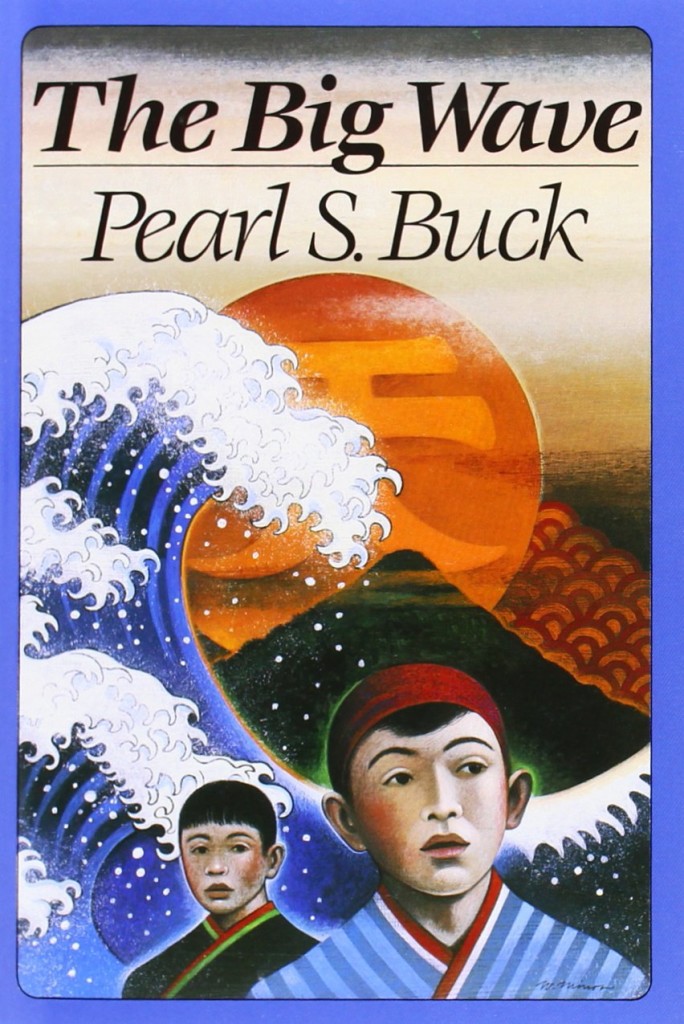 Buck's 1940s Young Adult novella is the story of a Japanese boy orphaned when his fishing village is wiped out by a tsunami. As young Jiya adapts to his new life and adopted family, he faces difficult choices that force him to choose between the safety of his new home or the traditions he yearns for.
The Big Wave is a popular choice for middle grade reading assignments, but I never encountered this classic in my school days. Decades later, I'm going to correct that.
a book chosen for you by your spouse, partner, sibling, child, or BFF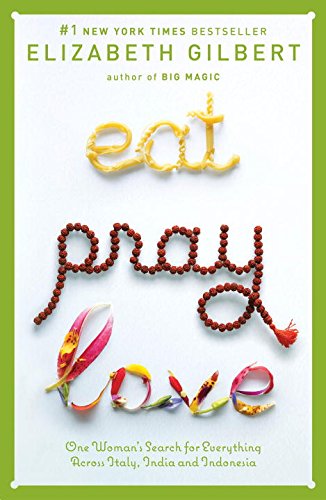 Oh, Karen, you mischievous devil.
I can say with complete honesty that Elizabeth Gilbert's 2006 memoir isn't a book that I would have selected for my reading list. But if the goal here is to step outside my comfort zone, this book seems like a small step across that boundary.
Gilbert's memoir has been alternately praised for its intensely visual narrative and criticized for a shallow and privileged worldview. The fans seem to outnumber the haters by a significant margin, however. I'm starting Chapter One with an open mind and just a little trepidation.
a book published before you were born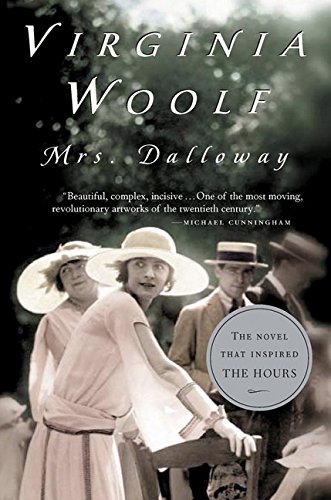 When I read for pleasure, my habits tend more towards starships, dragons, and explosions than London socialites. Nonetheless, I'm looking forward to reading more of Woolf's work, both for her role in first-wave feminism and for her unique literary style.
a book that was banned at some point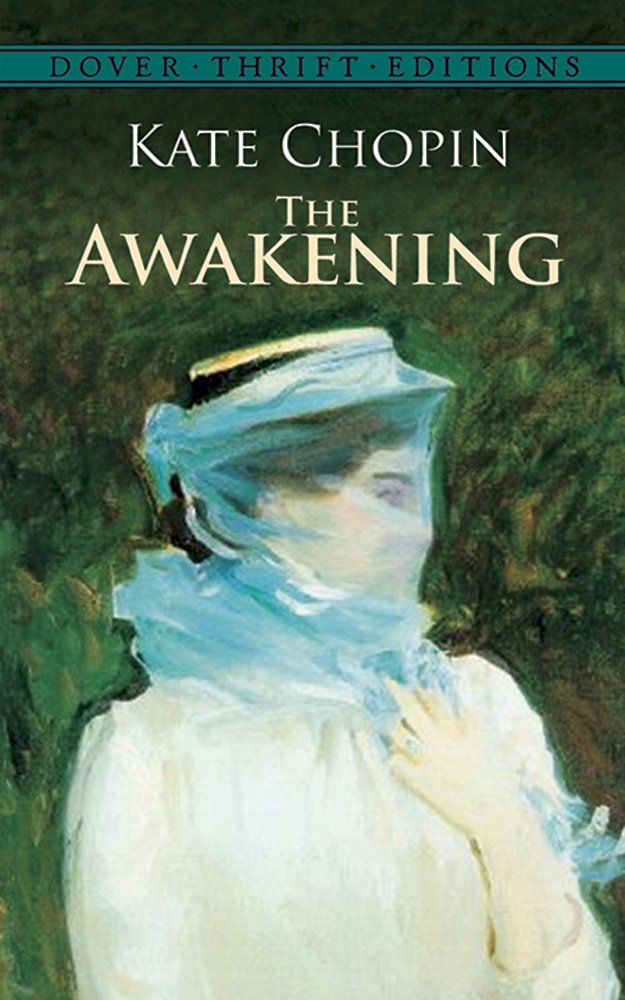 Another work of first-wave feminist fiction, Chopin's 1899 novel was decried as immoral and obscene as much for challenging gender roles as for its depiction of female sexuality. Beset by a firestorm of controversy, Chopin never published another work.
More than a century later, this book still faces opposition from religious fundamentalists. That's a fine recommendation for reading it, in my view.
a book you previously abandoned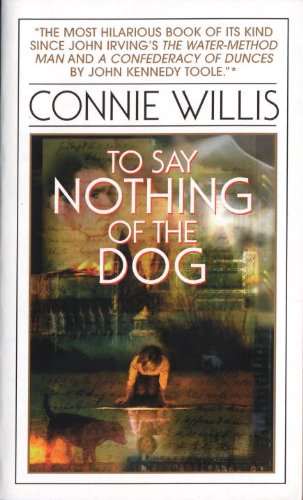 I picked up a copy of Connie Willis' acclaimed novel several years ago. While the writing was compelling, I found I was having trouble immersing myself in the story. That was a hectic week, so I'm inclined to fault my personal circumstances rather than any flaw in this Hugo Award winner.
This year, To Say Nothing of the Dog gets a second chance to find its way into my favorites.
a book you own but have never read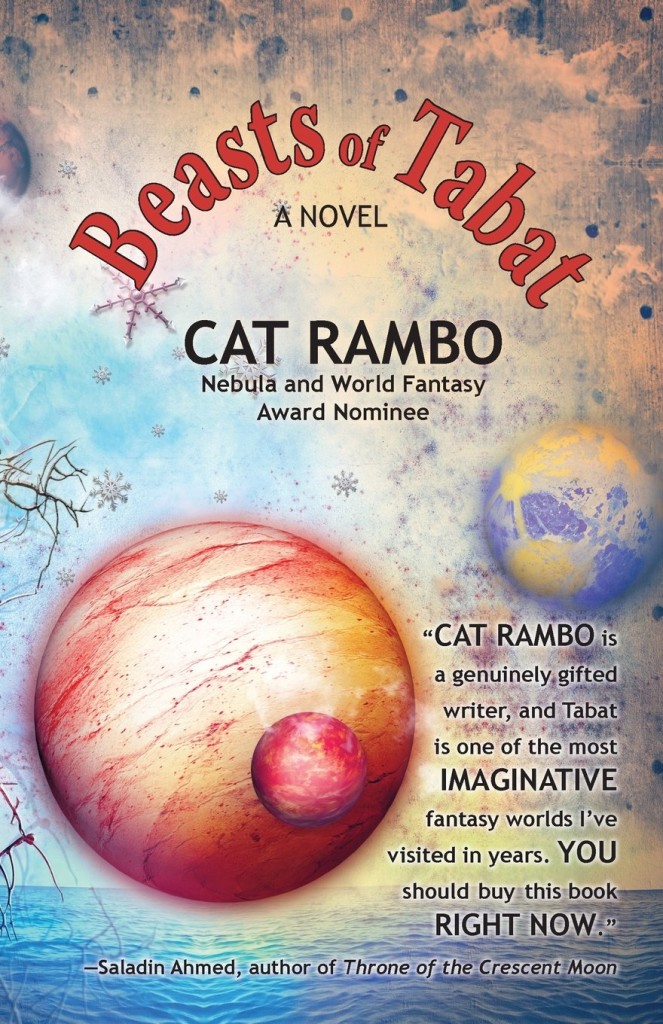 I was looking forward to devouring Beasts of Tabat, but somehow, it got buried under a stack of much less worthy titles. Luckily, this year's reading challenge led to its rediscovery.
Cat Rambo is a prolific and talented author who currently serves as president of the SFWA (Science Fiction and Fantasy Writers of America). She also happens to be one hell of a nice human being who will, hopefully, forgive me for not getting to her book sooner.
a book that intimidates you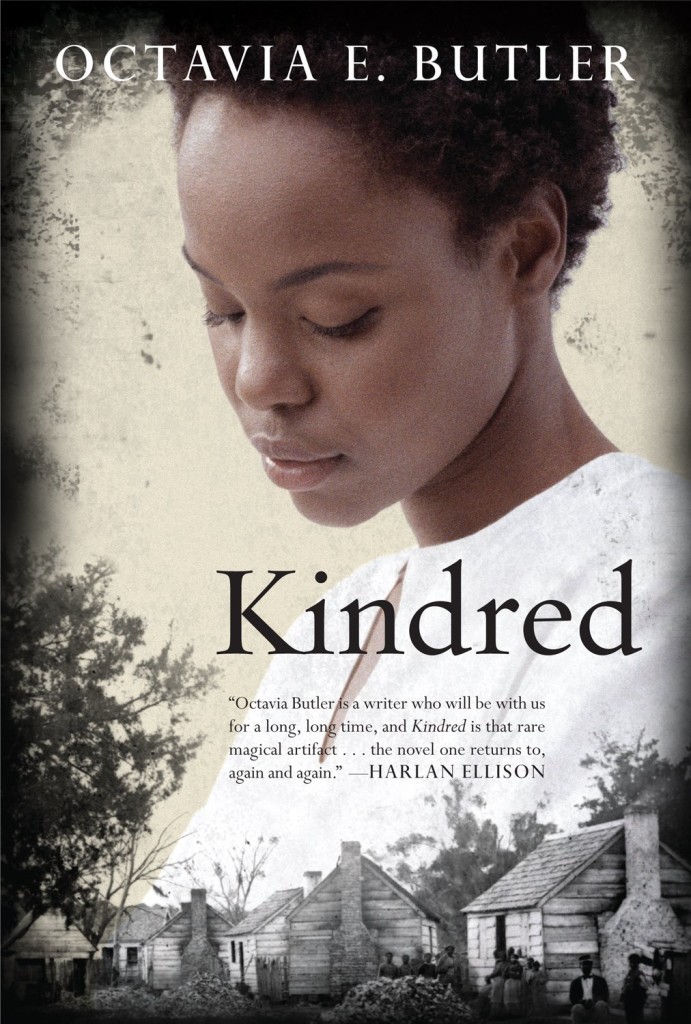 I admit it: this is one I stole from my wife's list in the same category. The tale of a modern, 26-year-old black woman who finds herself transported to a slave plantation in the Antebellum South, Kindred is discomfiting for me on multiple levels, and that made it a natural for this slot on the reading challenge.
Octavia Butler is a legend among sci-fi authors, and her passing in 2006 was a huge loss to the world of speculative fiction. Butler was awarded the Hugo Award and the Locus Award, and was the first sci-fi author to receive a fellowship from the MacArthur Foundation.
a book you've already read at least once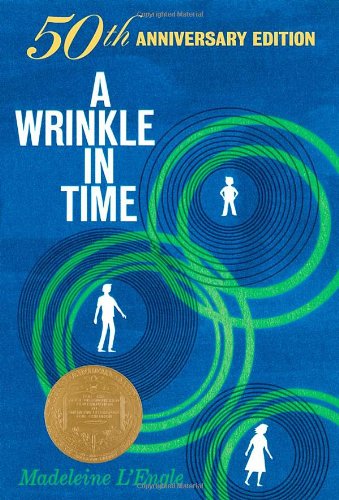 A Wrinkle in Time was one of the earliest books to cement my love for sci-fi and fantasy.
L'engle cites the book's female protagonist as a reason for its rejection by dozens of traditional publishers, a common refrain in the male-dominated world of 1960s genre fiction. Despite that rocky start, the Time Quintet became a YA classic that introduced countless girls and boys to speculative fiction, while shattering the myth that genre is constrained by gender.
Your turn!
What books by female authors have you enjoyed lately?
Which authors have made the biggest impact on you?
Share your favorites in the comments below.