It's essential for writers to immerse themselves both in their craft and the works of other authors. To that end, I'll review a book to read for pleasure and a book to sharpen your writing skills every month. I hope that Read/Write will introduce you to new favorites and overlooked classics.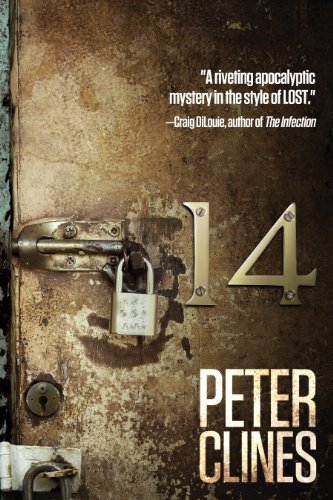 For the Read portion of the review, we'll start off with one of my newest favorites, 14, by Peter Clines.
Clines is a veteran of the film industry, and his love of pop culture is evident in his blog. That kind of a background is the incubator that gives birth to wonderful stories like 14.
The cover describes 14 as an "apocalyptic mystery in the style of LOST," but while it employs the familiar strangers-drawn-together-by-mystery format that characterizes LOST, that just brushes the edges of this great genre-bender. It's also a clever mélange of Lovecraftian horror, fringe science, and all-around unexplained weirdness that welcomes you in, then fixes you with an unnerving grin as it quietly locks the door behind you.
The characters are a solid mix of rough-edged personalities that grate against one another in entertaining ways, and although there are instances where they feel a bit two-dimensional, these are rare enough that they don't detract from the story. Mysteries unfold at a brisk pace that keeps you flipping through the pages straight through to the climax.
14 is a quirky, enjoyable adventure with plenty of twists and turns. I give it four-and-a-half mutant cockroaches out of five.
Check back in a few days for the Write portion of the review, where we'll take a look at K.M. Weiland's Structuring Your Novel.
Have you read 14? Tell us what you thought about it in the comments below!